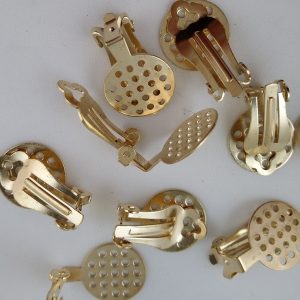 Quick View
Base Metal-Clip-on earrings with grid-like panel to assist with embellishments. Pack of 24 Use grid to help secure polymer clay or use the holes to secure rings or drops. These Clip-on earrings are the ones used by Helen Breil for creating her "Neck Clip" Jewelry. See Helen's examples in the gallery to the left.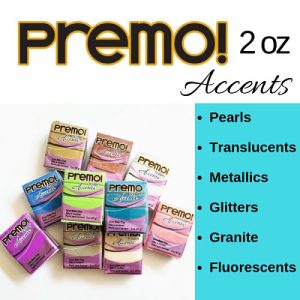 Quick View
Premo Sculpey® Accents 2oz The same great polymer clay as premo Sculpey® but the enhanced clays in the premo Sculpey® Accents line allows for making exciting and unique projects using an artist's palette. The complete line of premo Sculpey® Accents has 26 rich colors: 7 pearlized colors that are great for creating faux semi-precious stones. 6 metallics containing tiny mica particles to create a reflective effect. 2 translucents to lighten clays and provide a transparent effect. 1 granite containing elements that give the appearance of natural stones. 8 glitters for creating projects with a glittery, sparkly finish. 2 bright fluorescents to add a pop of color.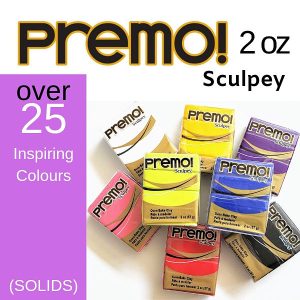 Quick View
Premo Sculpey Polymer Clay 2oz  - Over 25 Solid Colours to choose from Premo Sculpey® is an artist's dream come true! After conditioning, this clay is soft enough to blend easily but firm enough to hold fine detail and for specialized techniques. It's perfect for caning, mokume gane and mica shift. Because Premo retains flexibility, the finished product remains very strong and durable.