Beige
Shades of Clay is Your Source for Beige and more...
Kato Polyclay 12.5oz Pack - Only Magenta is left.
The Artists' Choice of Polymer Clay-Use the colour chart Kato Poly Clay Color Chart
Kato Polyclay is an easy-to-use polymer clay that bakes in 10 minutes to become a hard, durable material. Stronger than other clays, objects made with Kato Polyclay become permanent works of art that will resist breaking and wear over time. Its versatile and smooth texture allows for detailed results for all types of work including figures, caning, jewelry, home décor, and model making. All colors in the line may be inter-mixed to produce any color or effect imaginable. It is the first polymer clay created by an artist, for artists.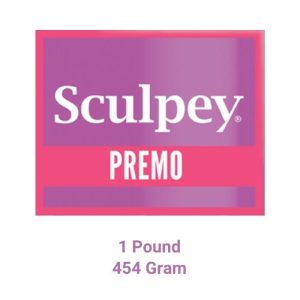 Quick View
Premo Polymer Clay 1 LB Blocks  (454 grams)
Premo-Sculpey Accents Polymer Clay. This remarkable clay quickly reaches a workable state (with a minimum of conditioning) and remains soft and pliable while offering extra resistance without crumbling. The artists' colour palette is great for color mixing and blending. Premo Sculpey is not brittle after baking, great for millefiore with a firm smooth texture.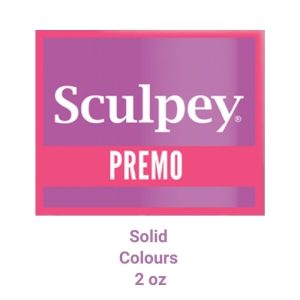 Quick View
Premo Sculpey Polymer Clay 2oz 
NEWEST Colours: Mauve, Burnt Orange, Mint, Mustard, Pale Blue, Forest Green 
Premo Sculpey® is an artist's dream come true! After conditioning, this clay is soft enough to blend easily but firm enough to hold fine detail and for specialized techniques. It's perfect for caning, mokume gane and mica shift. Because Premo retains flexibility, the finished product remains very strong and durable.