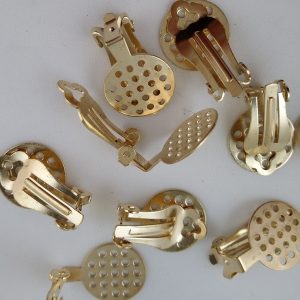 Quick View
Base Metal-Clip-on earrings with grid-like panel to assist with embellishments. Pack of 24 Use grid to help secure polymer clay or use the holes to secure rings or drops. These Clip-on earrings are the ones used by Helen Breil for creating her "Neck Clip" Jewelry. See Helen's examples in the gallery to the left.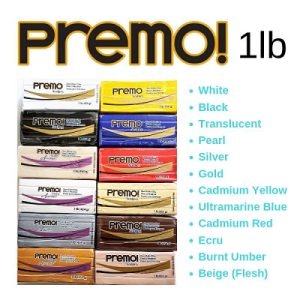 Quick View
Premo Polymer Clay 1 LB Blocks Premo-Sculpey Accents Polymer Clay. This remarkable clay quickly reaches a workable state (with a minimum of conditioning) and remains soft and pliable while offering extra resistance without crumbling. The artists' color palette is great for color mixing and blending. Premo Sculpey is not brittle after baking, great for millefiore with a firm smooth texture.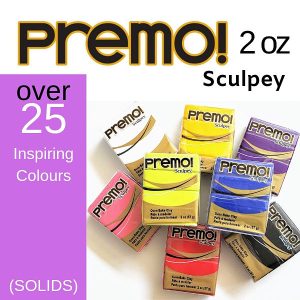 Quick View
(April 25) WHITE is delayed at manufacturer.  We are offering slices from 1 pound blocks for anyone needing less than the 8oz White offered here. We will weigh and wrap the slices for you (approximate weight will be 2oz).
Premo Sculpey Polymer Clay 2oz  - Over 25 Solid Colours to choose from
Premo Sculpey® is an artist's dream come true! After conditioning, this clay is soft enough to blend easily but firm enough to hold fine detail and for specialized techniques. It's perfect for caning, mokume gane and mica shift. Because Premo retains flexibility, the finished product remains very strong and durable.