Emerald Metallic 1 oz
Shades of Clay is Your Source for Emerald Metallic 1 oz and more...
Showing the single result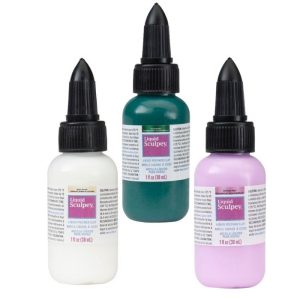 Quick View
Liquid Sculpey  - Choose 1 oz or 2 oz
Sculpey Liquid Clay allows you to make color transfers, custom glazes and color washes with this Bake-able Liquid Polymer Medium! Make transfers from printed images: magazines, photocopies, and colored pencil drawings.  See more info below.
Showing the single result