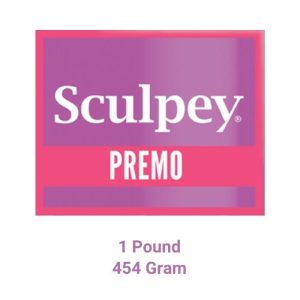 Quick View
Premo Polymer Clay 1 LB Blocks  (454 grams) Premo-Sculpey Accents Polymer Clay. This remarkable clay quickly reaches a workable state (with a minimum of conditioning) and remains soft and pliable while offering extra resistance without crumbling. The artists' colour palette is great for color mixing and blending. Premo Sculpey is not brittle after baking, great for millefiore with a firm smooth texture.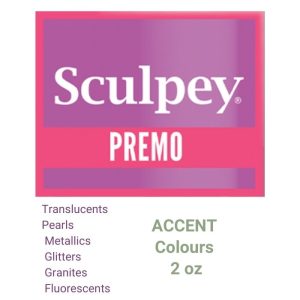 Quick View
Premo Sculpey® Accents 2oz 

NEW
Turquoise Granite
The same great polymer clay as premo Sculpey® but the enhanced clays in the premo Sculpey® Accents line allows for making exciting and unique projects using an artist's palette. The complete line of premo Sculpey® Accents has 26 rich colors: 7
pearlized
colors that are great for creating faux semi-precious stones. 6
metallics
containing tiny mica particles to create a reflective effect. 2
translucents
to lighten clays and provide a transparent effect. 2
granite
containing elements that give the appearance of natural stones. 8
glitters
for creating projects with a glittery, sparkly finish. 2
bright fluorescents
to add a pop of color.