Magenta Opaline 460
Shades of Clay is Your Source for Magenta Opaline 460 and more...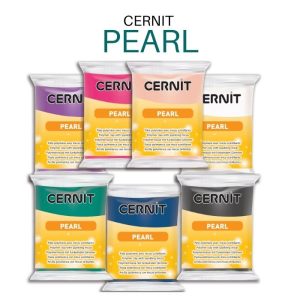 Quick View
Cernit Polymer Clay -PEARLS 56 g
Cernit Polymer Clay is an oven-baked clay and therefore won't harden when exposed to the air even for long periods of time
Introducing the newest line of Cernit polymer clay
There 7 pearl colours in all: Black, Violet, Magenta, Blue, Green, Pink, Pearl White.
Save a little and purchase the bundle of all 7 colours together here.
Please see below for more info.