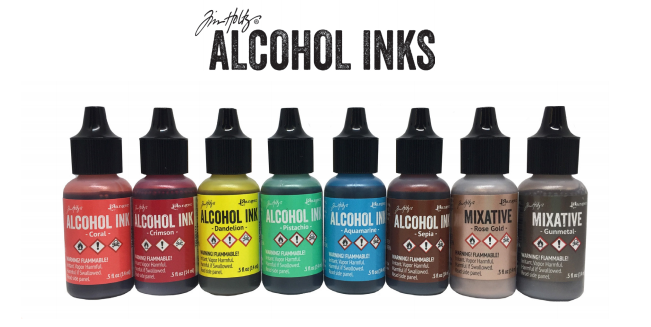 Almost here! We placed our order for the new inks weeks ago and it looks like we may finally have them ready to ship out to you on Monday Feb 19th (Oops, since it's our Family Day Holiday here they may not hip until Tuesday).
Click the link below for a better look at the new colors including 2 new metallic mixatives.
We will also be carrying the new awesome storage tins that hold 30 inks and some metallic foil tape sheets and more!
Alcohol Ink New Colors
We will also have some of the amazing new metal bezels by Susan Lenart Kazmer.