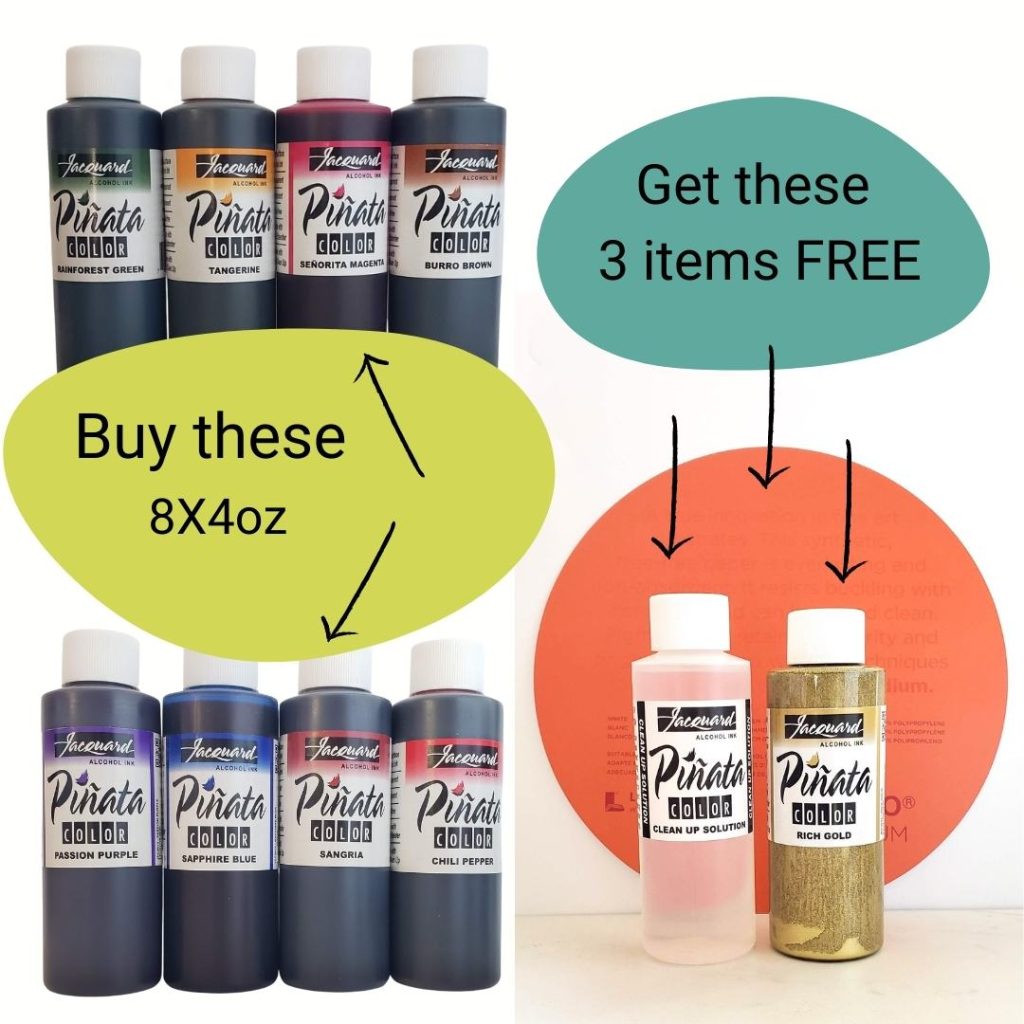 3 FREE Items With  Purchase
I've never done this before! 
I've outgrown my space so I need to make room.
It wasn't an easy decision, but I've decided to stop carrying most of the 4oz Pinata alcohol ink.
I have bundled together 8 favourites and I'm going to give you 3 FREE Items:  4oz Rich Gold, 4oz Clean-up Solution AND a pad of  YUPO 8″ Rounds!
What a great gift this would make for yourself or someone else.
It's never too early to shop for the the Holidays. After all, it is already November.
There is a very limited number of these so get them now.
You can find them here.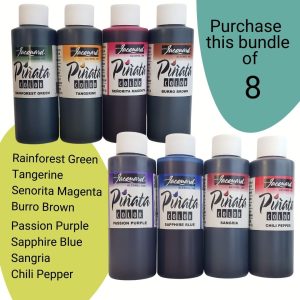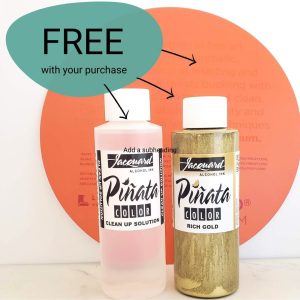 We also have a few of these Pinata Exciter Pack Bundles left.
Think Holidays! You can find them here.