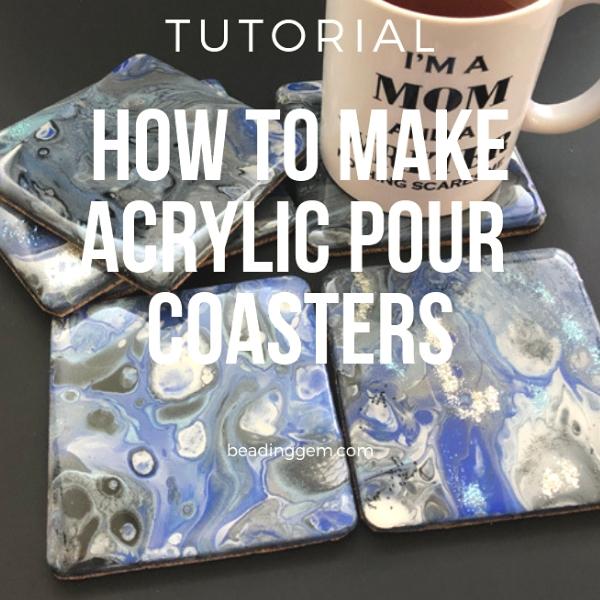 Free tutorial-Acrylic Pour on Coaster Blanks
Pearl Blay of the Beading Gem shows how to use our coaster blanks as the base for an acrylic pour.
She achieved beautiful results. These coasters make fantastic gifts mom's, dad's, housewarmings…
Check her blog post here. Pearl has so much to share.  You might want to grab yourself a cup of tea before you head over.
You can find our coaster blanks here and here too.
You can find the ArtResin here.
Have fun!!!