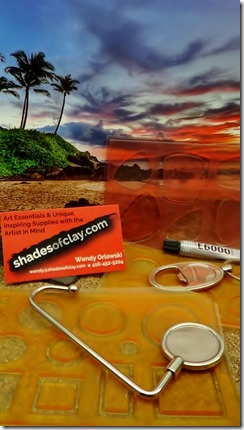 We all love free tutorials! Here is one using polymer clay, Silk screens and the CaBezel molds.
Tina Holden (AKA The Beadcomber) and I decided to do a wee collaboration. I sent her a few CaBezel molds and she created a free tutorial for all to see using the CaBezels and her lovely Silk Screens.
Soon you'll see what I do with her silk screens.
She now has over 65!!! That's a lot of time spent designing over the years.
Anyway, you can take a look at her great tutorial.
I love her shot with the CaBezels on the beach! That's someplace I've never taken them 🙂 hmmmmmm…..
Enjoy!
Find it here.
.