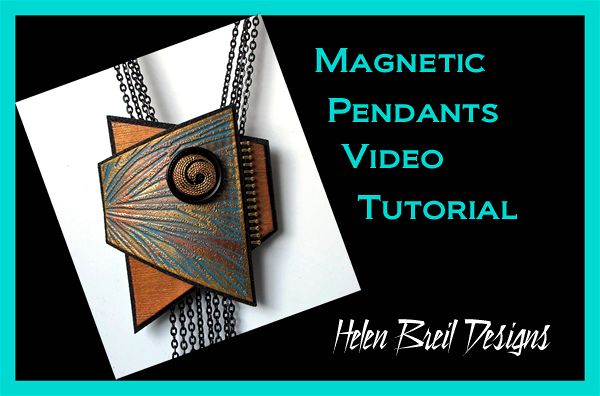 Magnetic Pendants Tutorial
If you are a fan of Helen Breil's work you are going to want to see this.
Helen has just released a 90 minute video class introducing an exciting new form of jewelry – magnetic pendants!
This latest class from Helen is a must have tutorial! A steal at $20.00!  Read the reviews and see for yourself.
Once you enroll for a free trial, you can see the first 3 (of 18) videos free.
Click here to access the Magnetic Pendants class.
Just Gorgeous!!