Innovation-so Good
Carolyn Good (of 2 Good Claymates) recently purchased Helen Breil's latest tutorial looking for some surface technique inspiration.
If you aren't familiar with Helen's latest tutorial it is all about change,  being able to change-out your pendants with your favorite chain and vice versa.
However, whereas Helen used magnets to allow for her interchangeable concept, Carolyn used her SNAP jewelry findings to accomplish the change.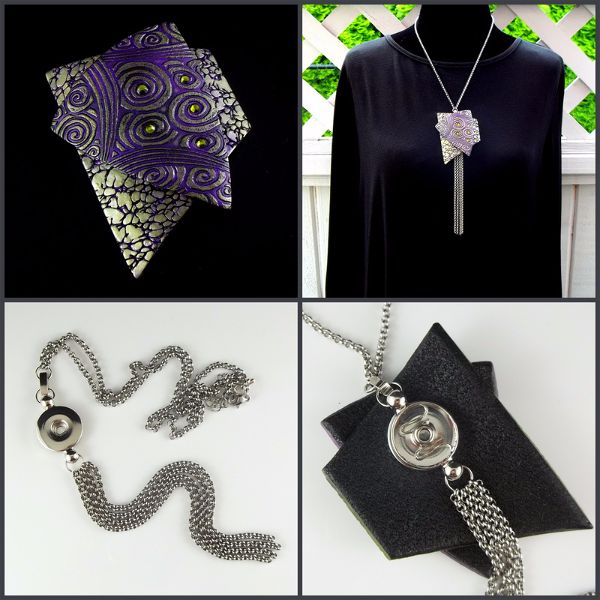 We all know that change is good, especially if you sell your creations at craft fairs.
After all, what customer doesn't like the thought of being able to use several different focals with the same chain.
We all want different coloured jewelry to match our favourite attire (at a minimal cost).
Carolyn found the perfect SNAP necklace that mimics the multi strand concept that Helen needed to make the concept work.
There are some pretty Lariat styles necklaces too. You can see them all here in Carolyn's shop.
Carolyn also has several tutorials for purchase here as well as lots of free info that she has been sharing online for years here.
Curious about the magnets?  Helen's tutorial walks you through several beautiful surface techniques for use with her magnetic pendants.
It is 90 minutes of video classes including PDFs.
A steal at $20.00!
You can enroll for a free trial and see the first 3 (of 18) videos free.
Click here to access the Magnetic Pendants class. It won't disappoint!
Read the reviews and see for yourself.