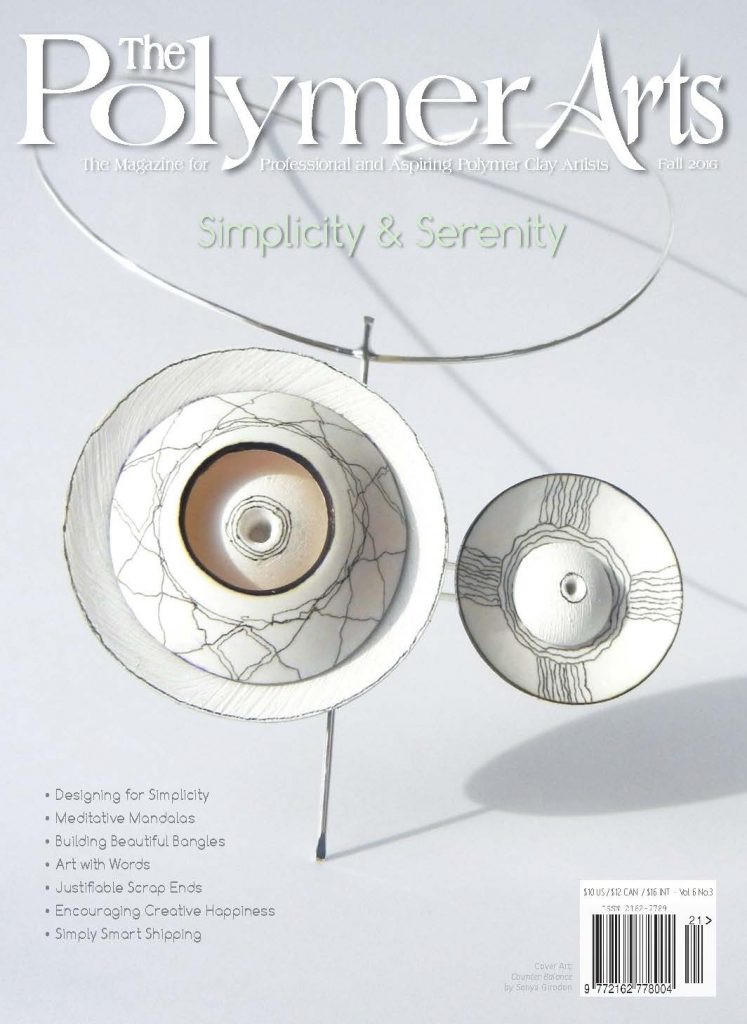 The Polymer Arts Magazine Fall 2016 Issue is now in stock at Shades of Clay.
This is another issue you don't want to miss. It is all about Simplicity & Serenity.
•Mastering Simplicity in Design
•Building Beautiful Bangles by Julie Cleveland
•Creating Polymer Mandalas by Anke Humpert
•The Many Uses of Scrap Ends by Dan Cormier
•Inspiration through Meditation
•Your Personal Journey in Creativity by Tory Hughes
•Using Text in Your Art
•Simple and Smart Shipping
•…and so much more!
Click here to get your copy before they are all gone!