cabochon
Shades of Clay is Your Source for cabochon and more...
Showing 13–24 of 32 results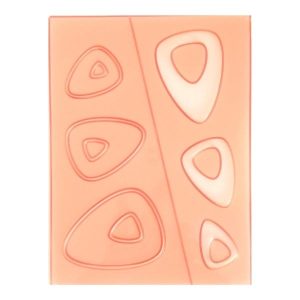 Quick View
Holy CaBezel Jewelry Mold-Evelyn
Our third series of the CaBezel Jewelry Molds! Use this CaBezel Jewelry Mold as a tool to create original wearable art.
We supply you with the molds to create the bezels and the cabochons from polymer clay. You customize them!
Each mold has 1 shape in 3 different sizes. Perfect for pendants, brooches, bracelets and earrings.
You can also fill the baked polymer clay bezels with paper and resin!
Showing 13–24 of 32 results