classic
Shades of Clay is Your Source for classic and more...
Showing the single result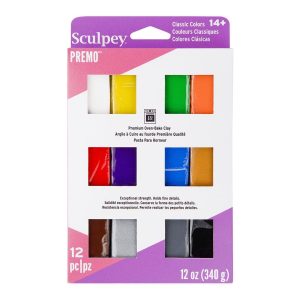 Quick View
Premo Sculpey® - Multipack - 12 pc X 1oz – Classic
See below for list of colours included.
A perfect sampling of premo clay
Great for creating jewelry and home décor pieces
Artist color pallets for precise color mixing
Pure pigments for densely saturated colors
Holds fine details, maintains crisp lines, and does not bleed!
Showing the single result