findings
Shades of Clay is Your Source for findings and more...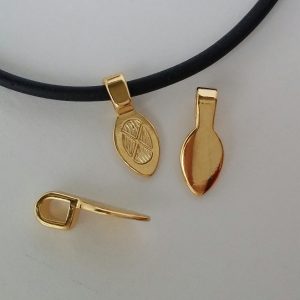 Quick View
Glue on Bails- 16mm Package of 36
These bails are a lovely, smooth, highly polished choice. The picture shows them on 2.5mm SoftGlass  16mm from top to bottom. Available in both Gold Plate and Silver Plate.  Packages of 36
Glue on or embed into polymer clay.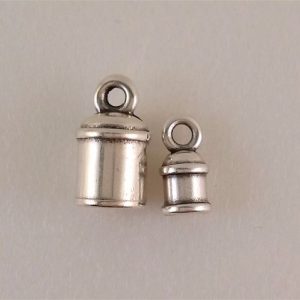 Quick View
Terminator End Cap Antique Silver
This decorative end cap fits either 2 mm or 4 mm cords.
Choose the correct size for your cord (10 Pack)
Exquisite quality.  Made in Greece.  Glue in place.