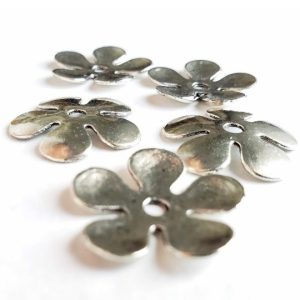 Quick View
5 Petal Flower Charm Antique Silver Tone 24 pcs Use as a dangle or end cap for polymer clay jewelry. Approx. .75" across. Has a center hole. Cute addition to your polymer clay earrings or necklaces. Design has a slight curve.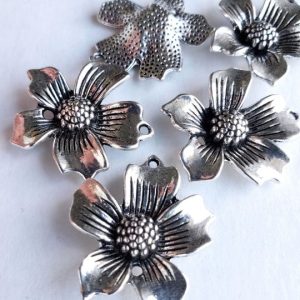 Quick View
Lux Flower Charm - Antique Silver 10 pcs Makes a luxurious addition to your polymer clay jewelry. Top loop and bottom hole for easy attaching. Textured back. Approx. the size of a nickel.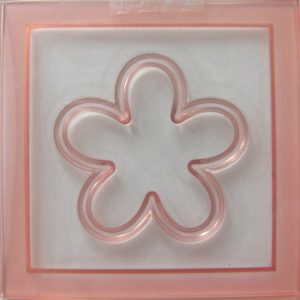 Quick View
Petals All-in-One CaBezel Mold The All-in-One CaBezel Molds are different from the "Original" series of CaBezel molds. Use the A-I-O once to create the background or base of your piece. Use it again, concentrating on the inner area to create the cabochon. Cut around the cabochon and place onto the demarked area of your baked base.Who doesn't love flowers enough to have them around all year long? This cabochon measures 2" across at its widest point and sits inside a square customizable bezel that is 2½x2½"