Ball Pins- Gold Tone - 1.5" long,  100 pcs 14 grams Perfect for joining polymer clay jewelry pieces together when jump rings just won't do. Item is weighed so count is approximate.
Quick View
Eye Pins- Gold Tone - .75" long 100 pcs Heavy Gauge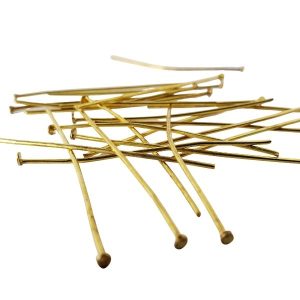 Quick View
Head Pins -Gold Tone 144 pcs Use these to attach beads or polymer pieces etc. 45mm/1.75" in length Measured by weight so count may not always be exact.