wearable art
Shades of Clay is Your Source for wearable art and more...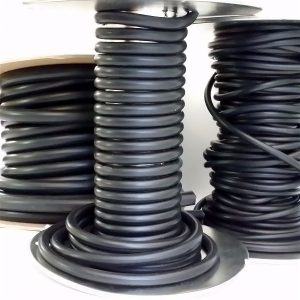 Quick View
Super Thick Buna Cord-Make a Statement! Choose from 6, 8 or 12.7mm thicknesses.
6mm and 8mm cord are sold by the meter so you choose any length you want.
Please note:  The thick 12.7mm (1/2" cord) is now sold pre-cut into 60 cm (24") pieces AND now includes 24 thick O-rings to fit the cord.
We also carry several sizes of O-rings to fit the cords. HereTry using our screw eyes to insert onto the ends of the thick cord.  You will then be able to attach jump rings clasps or other fasteners. Turn your small leftover pieces of the thicker buna cords into beads or earrings!
Find end caps here. There aren't premade end caps for the 12.7mm cord.  I suggest using screws eyes or making end caps from wire.