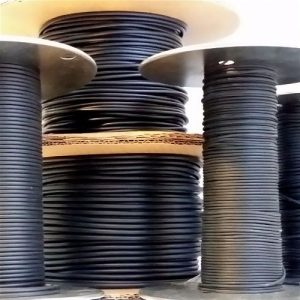 Quick View
Our black Buna cord is industrial grade. Great for using with any jewelry project. Sold by the meter but you decide how long the cut piece is.
(The 1.0 mm size is only a 3 foot piece.)
Use various metal
end caps
, create your own from clay or wrap with wire to finish off the ends. This cord hangs nicely and because it is so light many strands can be used together for quite a dramatic result. Use
O-rings
for a finished look or to keep beads etc. in place. Match the correct size of O-ring to the cord easily. 5mm O-rings ft the 5mm Buna cord and so on. Use our
screw eyes
in the ends of the really thick cord to attach clasps etc.