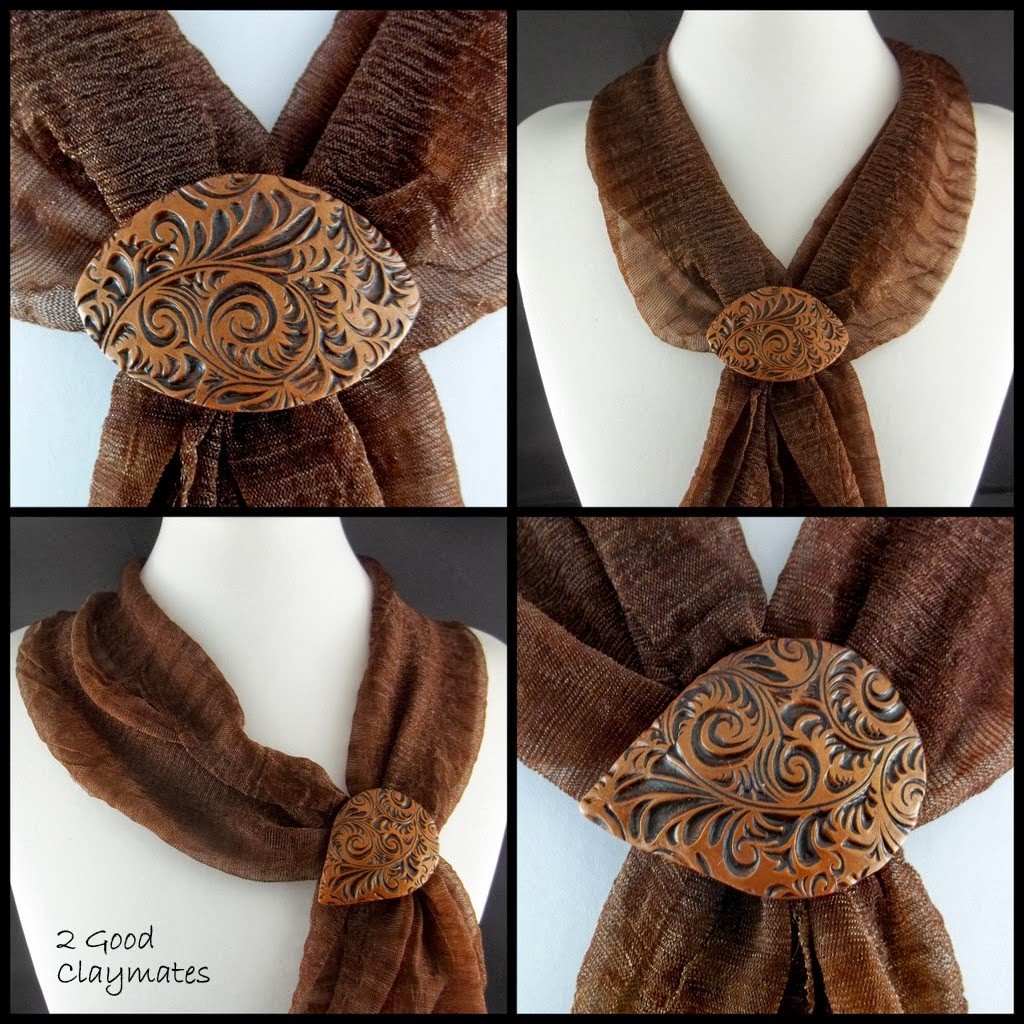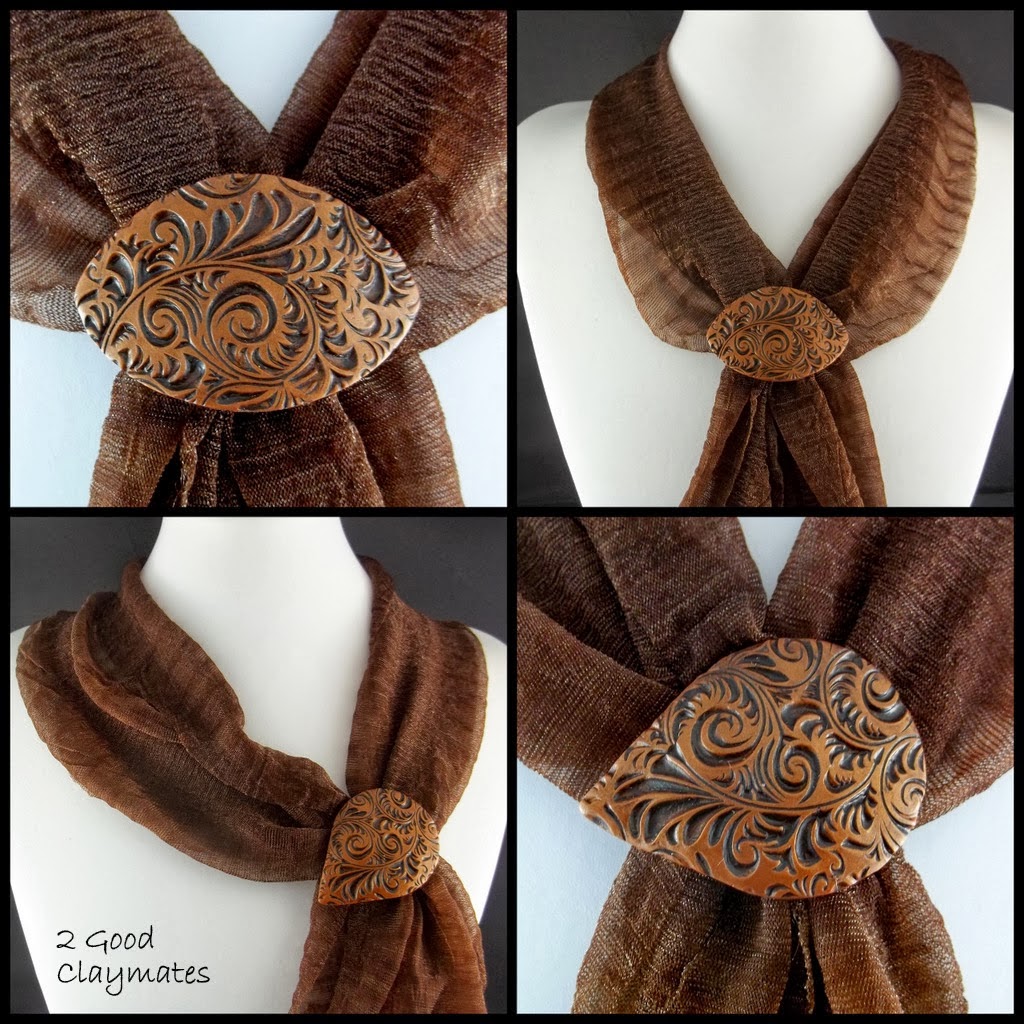 Carolyn Good posted this recently using one of her favourite texture stamps
"Feather Boa"
Here she mentions how she made a reverse texture using scrap clay. It's a great way to double the mileage from any texture sheet. I don't think this woman EVER runs out of ideas.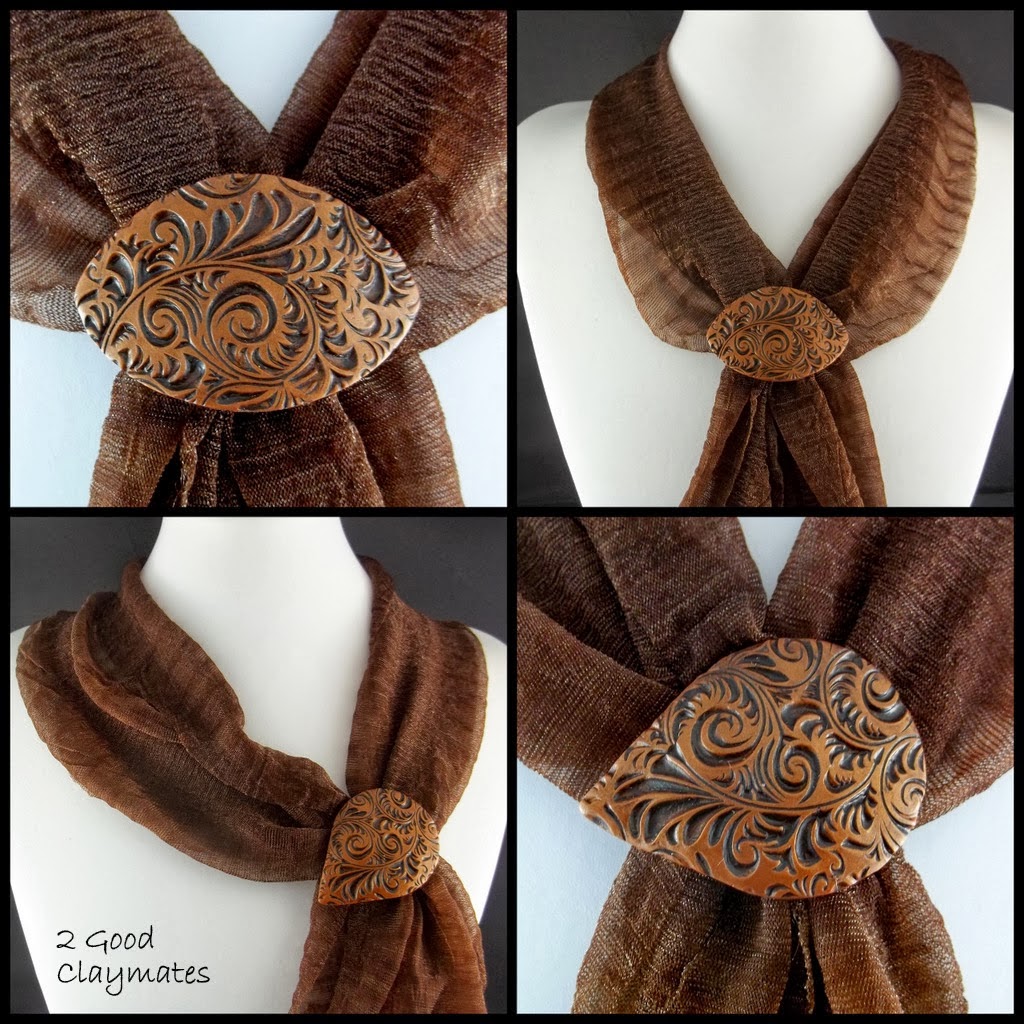 If you haven't already seen her free tutorial for using the spring loaded scarf clips here is her link for that.
If you have NO idea what a scarf clip is you can see them here. They are taking the world by storm. If you don't wear scarves, they can also be used to hang on a cord to make an instant and interchangeable necklace. How cool is that?

http://2goodclaymates.blogspot.ca/2013/10/how-to-wear-our-scarf-clips.html