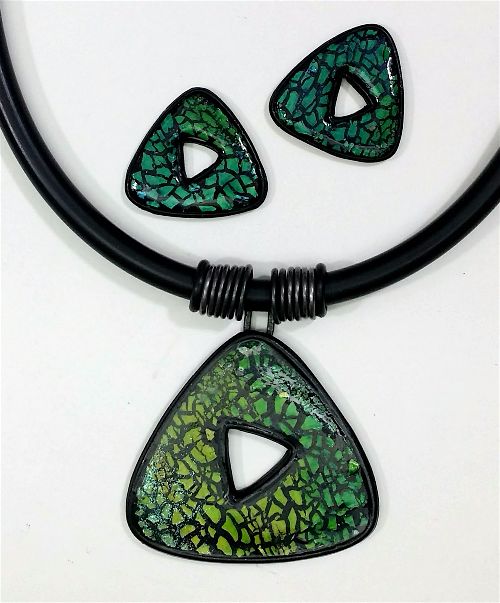 More examples of the Holy CaBezel molds.
I have been asked to show more finished examples using the Holy CaBezels. We will be adding more to the website as time permits.  You can also view the galleries for more inspiration at any time.
These are using the "Carolyn" design. The first image (below) is using only the bezel part of the mold. I have inserted a thin "crackle" veneer into the baked bezels. Once baked, I added a layer of liquid polymer to protect the veneer. The crackle was done using Viva Decors white Crackle paint. (Black clay base rubbed with metallic powders then the crackle was applied on top).
The last 3 images are courtesy of Carolyn Good of  2GoodClaymates .
She has been using them with her SNAP jewelry components.