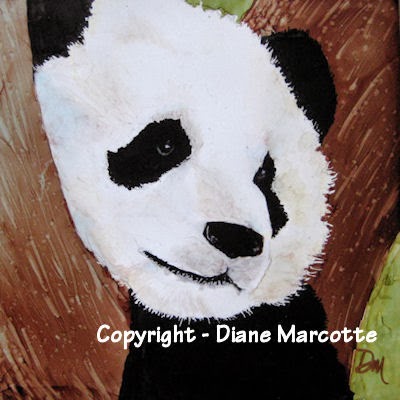 If anyone in the Toronto area is looking for a workshop using
Alcohol inks
I have found one.
Local artist Diane Marcotte will be teaching in Oakville April 12th at the Oakville Art Society. It is an all day workshop and registration has already begun. Space is limited. You can see more of Diane's work on her
website.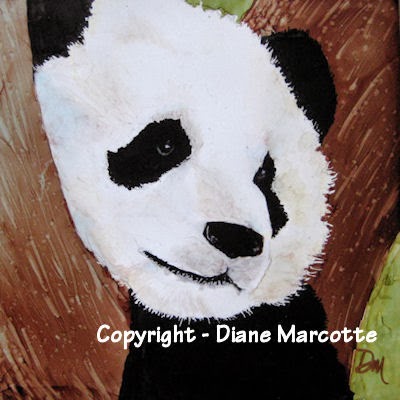 I am in loooove with this Panda Bear!!
If you would like more information you can contact the
Diane
directly.