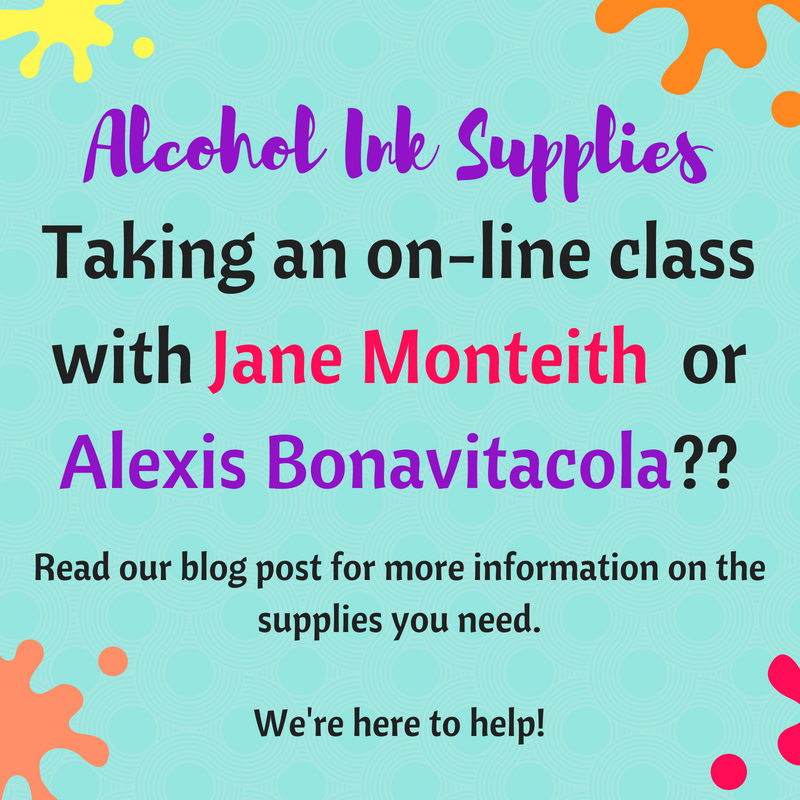 Now it's easier for you to find what you need…
Are you taking either of the following classes? Perhaps you just love their style?
Alexis Bonavitacola's workshop Florals in Bloom
Jane Monteith's online classroom can be found here
Now you'll find it easier to locate some of the products they use because we have created a supply list for you that makes it easy to find the products you need!
Find the easy to navigate list of alcohol ink supplies here.
Please note:
We can only ship alcohol inks within Canada. We can ship everything else worldwide.