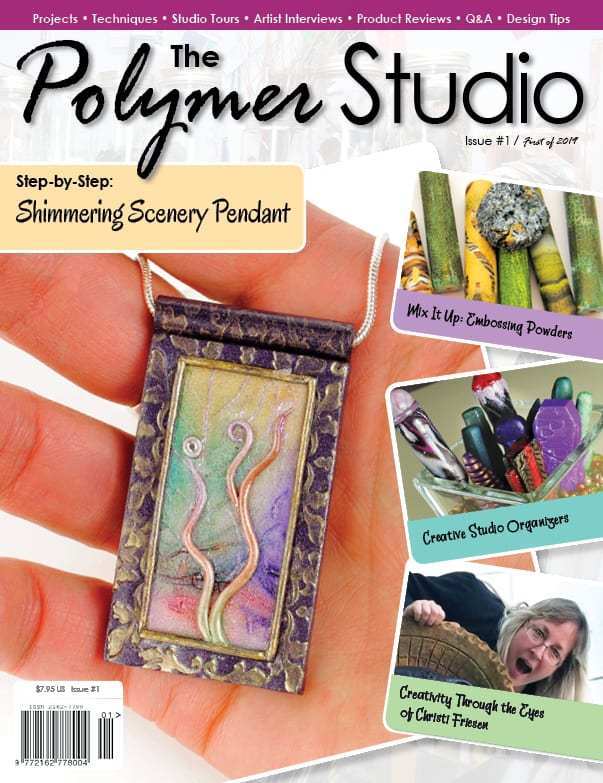 Well, almost. It will arrive here in the next few days and ship to you this Monday Feb 3rd!!!
It promises to be an inspiring first issue with tips and techniques sure to please, no matter where you are on your creative journey! You can find it here. On sale until Sunday only. Why not save yourself $2
Why not get even more inspiration while your're at it?  You can get yourself one of our very last copies of Polymer Art Projects-Organics.  It's at a deep discount so don't wait. You'll find your copy here.