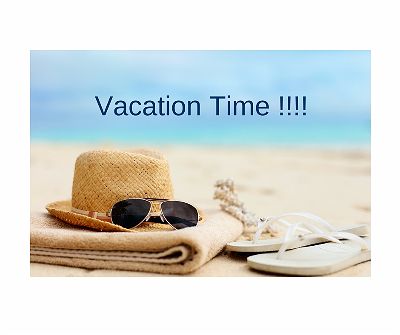 I will be going away on a little vacation starting on May 19th.
Yeah me!
Shades of Clay will remain open, and it will be business as usual for all on-line orders.
For those of you that sometimes need the extra help placing your orders by phone or email, please get in touch ASAP because no email or phone orders can be taken after May 18th. This special service will be offered again after my return on approximately June 8th.
I am truly grateful that our wonderful assistant Patti, will be working hard filling orders and shipping  while I'm away.
Patti will be checking email and I will be glancing occasionally at my FaceBook messages when I can.  We'll be doing our best to take care of you during this time.
If there is something you need, please think about placing your order soon!
Great News!
We have started to carry the exquisite CreateAlong Silk Screen Stencils of Ilysa and Kira over at Polymer Clay TV! These screens are twice the size of most other silk screens!
I think you are going to love these beauties.
You can find them here.
Even more Great News!
We are also now carrying Christie Friesen's Swellegant paints in the Mini Combo Sets.
Turn everything you touch into gold….and silver and copper…… Then when everything is perfectly metallic, you can add some rust or other interesting patina!
See you soon!  I hope to post some beautiful imagery of my travels to try and inspire you on your creative journey while I'm away on my relaxing, restorative one!