Welcome to
Shades of Clay
Artist helping artists for almost 20 years!
Unique and exclusive art supplies curated with passion for Creative people like you!
If you're passionate about polymer clay, alcohol ink, jewelry or mixed media we've got you covered.
Find everything you need in just one place and have it delivered to your door.
Your Creative Journey begins here with me and your supplies are just a click away.
Please see the our updated Shipping Insurance Policy under the "About" tab. Each package is insured for up to $100.  You may want to purchase extra insurance if your order has a high value.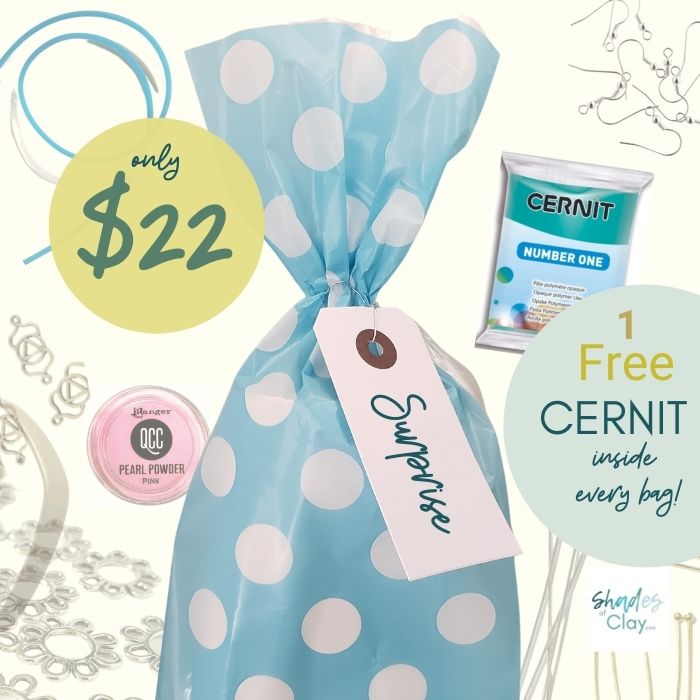 Surprise Bag includes 1 FREE Cernit 56g Polymer Clay
What could be better than a surprise, especially this time of the year?How about this? Inside EVERY Surprise Bag is 1 FREE packages of CERNIT Polymer Clay (56g).At just $22 these bags are perfect, whether you want to suprise a fellow creative or YOURSELF!Each Surprise collection comes already wrapped up…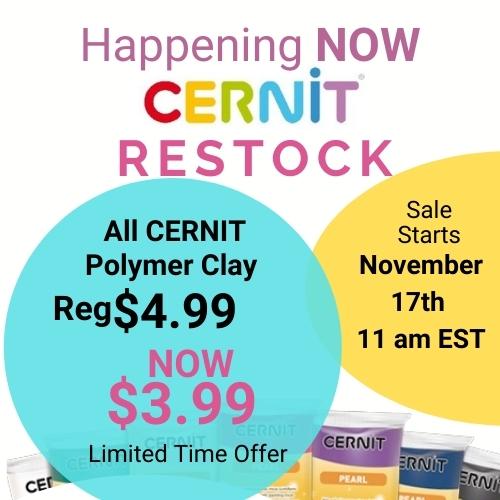 Cernit Restock SAVE 20%
SAVE 20% on every piece of CERNIT Polymer Clay! Sale starts Wednesday November 17th at 11 am EST  We've never done ANYTHING like this before. It's our way of saying "Thank you" to you. It's the perfect time to stock up. We are offering every single piece of Cernit Polymer…