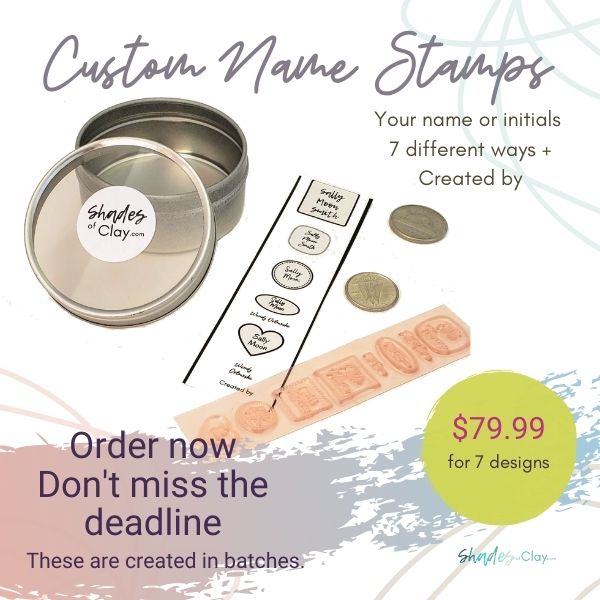 Custom Name Stamps-Open for new orders now until Sunday August 2nd (5pm est)
Yes, they are finally here. Created especially with clay artists in mind.
7 different versions!  Perfect for using in small spaces like jewelry design.
You can find out all of the details in this PDF or go straight to the sales page here instead.
Just $79.99 for 7 different designs + "Created by"
Want to see them in action?  Watch the short video here 
Order page closes at above date for this round and will reopen again at a later date (to be announced).