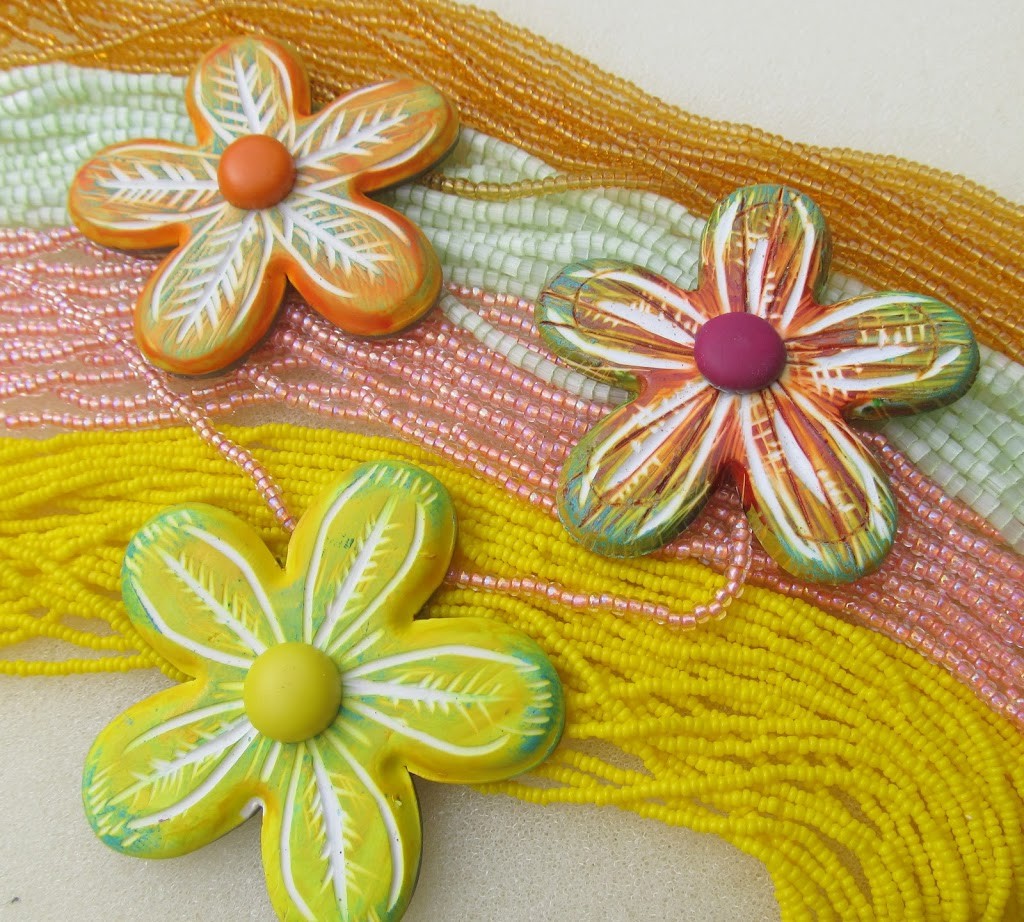 The air is cooler at night now and the light is fading faster. I can't believe that soon summer will be behind us.
I do love the summer. Everything seems easier and more carefree. I could often be found sitting in my backyard under the gazebo working on my laptop. As much as I enjoyed my time outdoors, I can't help but hope that when fall is finally upon us I will find myself achieving more indoors and getting down to business.
The flowers in my garden may be disappearing but here are some flowers that I made with the "Petals" all-in-one CaBezel mold.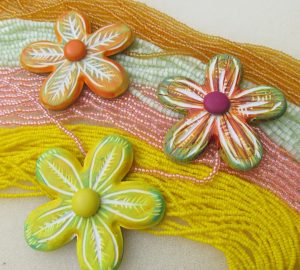 All of these were made using a base of white clay.After baking the clay I carved lines, added Piñata inks, carved some more and add more inks. Very simple technique.