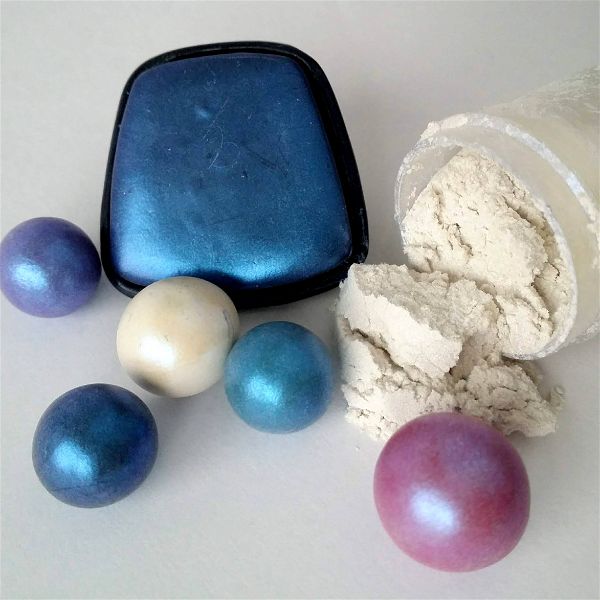 We think our customers are awesome and since the holiday season is all about giving, we want to give you a little giftie!
Every order we receive in December, will get a full size Interference Blue Pearl Ex added to their package.
No coupon needed.
Pearl Ex can be used with polymer clay, alcohol ink, resin and so much more,
The photo shows the various effects you can achieve by applying Interference Blue to different colours of unbaked polymer clay.
The large piece started out as black clay.
Sign up for our newsletter at the bottom of our website and find out things like this sooner.
(One gift per customer please).