Gingko Collage
The unique fan shaped leaf of the gingko tree remains a favourite of many. Could it be because of the way that the veins radiate out into the leaf blade? Maybe because the leaves are reminiscent of wings.
Either way, It's a strong form with delicate lines. Lots of visual movement in this texture stamp!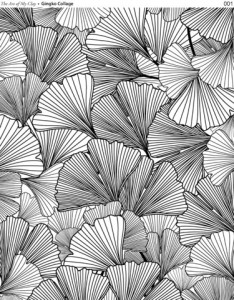 Gingko Collage
(From the Impress It! line formerly called Gingko leaf 2)
I'm loving the Guilder's paste! I haven't been using it for very long but so far the results are amazing! This sample was made using black clay with Copper and Patina guilder's paste.added to the surface.