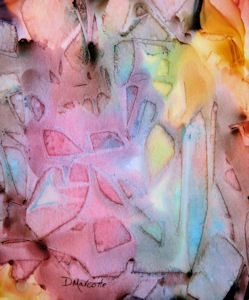 At Shades of Clay we love to help connect artists and crafters with classes and events going on around you that you might not otherwise be aware of.
Here in Oakville Ontario, we have several artists and teachers nearby.
Alcohol inks have exploded in popularity! There are so vibrant and free spirited, no holds barred when using this media!
Starting April 20th, Diane Marcotte has an upcoming class at the Oakville Art Society.
You can find out more details here. (scroll way down)
Take a look at Diane's blog here.
You might want to sign up soon to avoid disappointment as class sizes are small.
Our stock of Alcohol Inks and supplies including Yupo are being rapidly depleted as the popularity of AI explodes.  Don't worry, we hope to be restocked  March 18-20!
If you have any classes, events or guilds that we can help get the word about?  We'd love to help.
Feel free to contact us here when you are ready to share.
Go forth and Create!