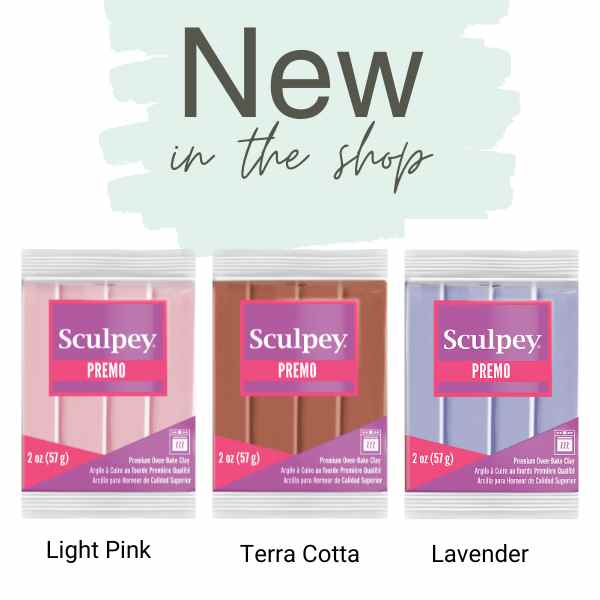 6 NEW Polymer Clay Colours
More colours have been added to both the Sculpey Souffle and Sculpey Premo lines.
See the images for the colours that will be arriving on our doorstep later today.
Due to this being the Easter long weekend Canada Post will be closed Friday. We'll be closed for the weekend but as always the online shop is open so you can get yourself some of the new colours if you need them. 🙂
You'll find the solid Premo colours here and the Souffle colours here.  (Not necessarily in alphabetical order for some strange reason.)
We'll resume regular hours and our shipping schedule on Monday April 10th.
Happy Easter!