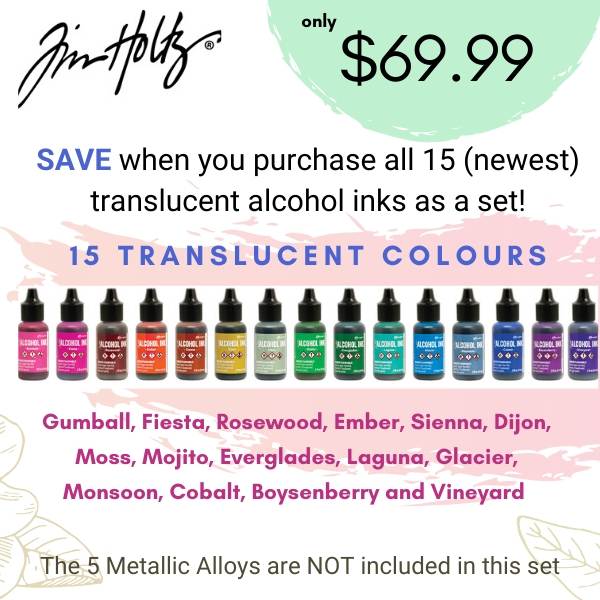 Tim Holtz Alcohol Inks
These alcohol ink colours were brand new in March of this year.
You've been asking for it so we've bundled  the 15 (newest) transparent colours together to save you money.
Alloys are NOT included.
Some of the Alloys are available as singles here but others are still on back order with the manufacturer. That's why we haven't been able to re-stock our Tim Holtz Bundles with all of the 20 newest colours.
Find the open stock Alloys here.
4oz Alcohol Blending Solution is back in stock! Find it here.