This item ill return late March Small Hand Drill with Several Drill Bits The perfect tool for creating and resizing holes. Hand drill polymer clay, thin metals, plastics, ceramics, wood and much more. Includes pin vise with magnetic cap and pocket clip and 12 drill bits (even sizes, 52-74). Makes hole sizes .023-.064 inches. All drill bits are stored inside the handle.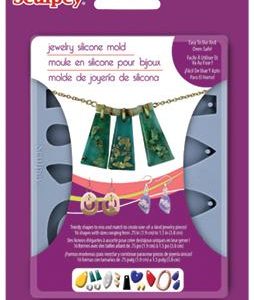 Quick View
Sculpey Tools - Silicone Mold - JEWELRY Sculpey® Silicone Bakeable Mold – Jewelry This beautifully designed mold contains six unique shapes in different sizes for maximum creativity in your projects! These shapes are perfectly sized for earrings and pendants. Innovative oval shape allows for smaller shapes to dangle inside. Each shape has a post included in the mold so there is no need for drilling holes after creating! This mold was designed to work perfectly with our Liquid bakeable medium! Add metal inclusions, alcohol inks, gold leaf and more for unique designer looks!Oven-safe high quality silicone Mold size 3.75" H x 4.87" W Easy to use, very flexible and non-toxic Easy to clean with soap and water Can be used up to 450 °F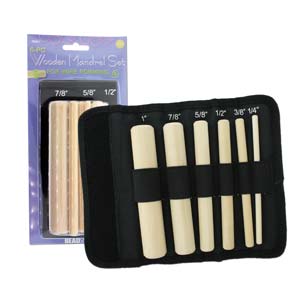 Quick View
BeadSmith 6-Piece Wooden Mandrel Set For Wire Forming - Includes Storage Case Keep everything together in one place in the handy storage case. Quickly and easily form loops, links and circles consistently every time!