Use these forms as your base to create with using clay or resin etc.
Forms to Cover and Embellish
Shades of Clay is Your Source for Forms to Cover and Embellish and more...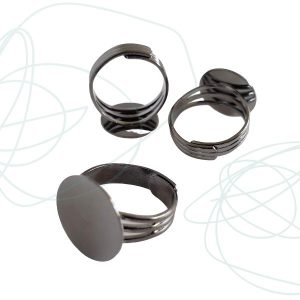 Quick View
Adjustable Ring with Flat Disk- Black Oxide -Pack of 10
Perfect base for your polymer clay creations. Disk size is approx 15mm/5/8"
Works great with the CaBezel Jewelry Molds.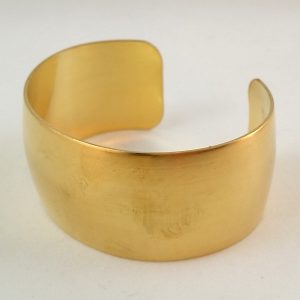 Quick View
Brass Cuff Bracelet 1" Wide-Domed Surface
These brass forms are perfect for covering with polymer clay (or painst, gesso etc.) and wearing or reuse multiple times as a form.
This brass bracelet cuff is 1" wide and has a gently domed surface. The circumference of the oval formed by the bracelet is approximately 7.5"