Product Finder
Product Categories
Filter by price
Metal Forms and Coverables
Shades of Clay is Your Source for Metal Forms and Coverables and more...
Metal Forms (Re-usable OR One-time Use)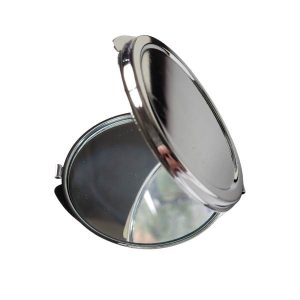 Quick View
Compact Mirror  2.25" width
A little compact with so many possibilities. Great for holiday gifts, Mother's Day, Birthdays or just because.
The inside contains a mirror on both sides.  The top outer surface has a recessed area for easy placement of your embellishment.
The bottom outside surface has a slightly textured design.  50MM Inner diameter. Silver plated. Think polymer clay, alcohol inks and Resin.