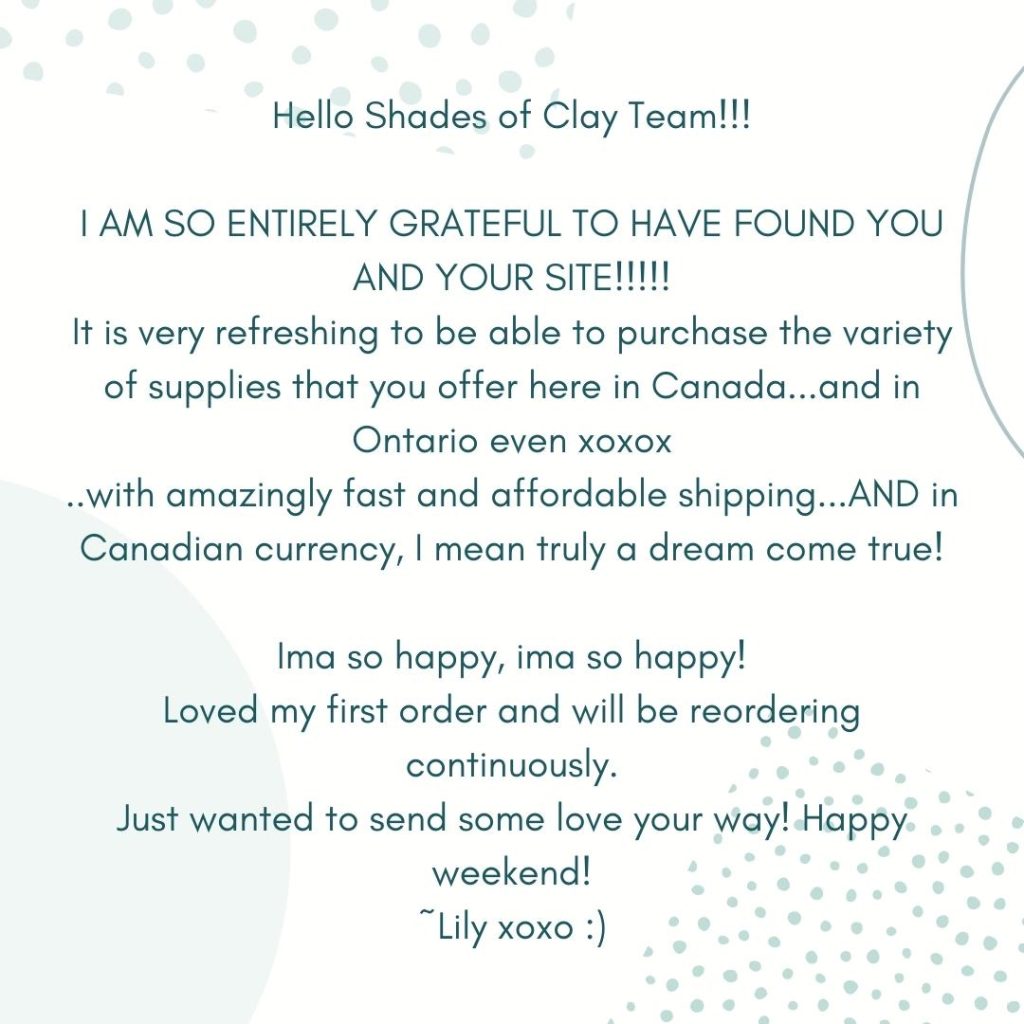 Hello Shades of Clay Team!!!
I AM SO ENTIRELY GRATEFUL TO HAVE FOUND YOU AND YOUR SITE!!!!!
It is very refreshing to be able to purchase the variety of supplies that you offer here in Canada…and in Ontario even xoxox
..with amazingly fast and affordable shipping…AND in Canadian currency, I mean truly a dream come true!
Ima so happy, ima so happy!
Loved my first order and will be reordering continuously.
Just wanted to send some love your way! Happy weekend!
~Lily xoxo 🙂