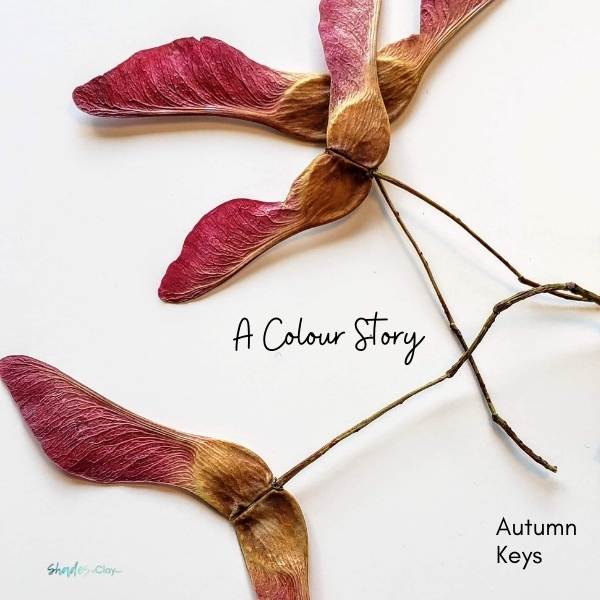 Creating a A Colour Story with Polymer Clay – Inspired by Fall
While I was on my walk today I came across these beauties at my feet. Of course I just had to bring them home to share with you.
I immediately looked through my clay colours to see which ones I might need if I wanted to recreate the colours of these beautiful keys.
This is what I came up with using mostly  Premo Souffle.