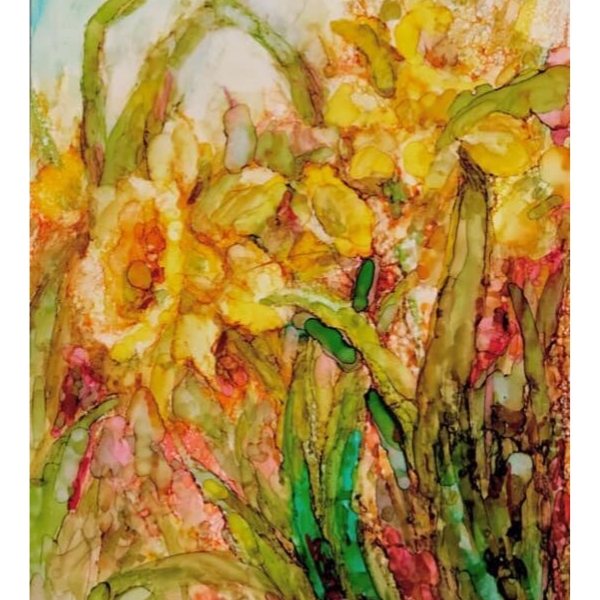 I came across this landscape tutorial today (pictured below) and thought it was worth sharing.
Sharen is an alcohol ink artist/teacher and  a fan of the Tim Holtz Hard Core Art Panels.
One of the reasons is because they don't stain like some other substrates can.
I'll let you read about it in her own words here. (Click on "Instructions" below the image when you get there).
She can be found on Facebook too.
If you're up for the challenge, you can find all of our alcohol ink and related products here.
Here are a few other works by Sharen.
I just love the essence she captured  in her self portrait.