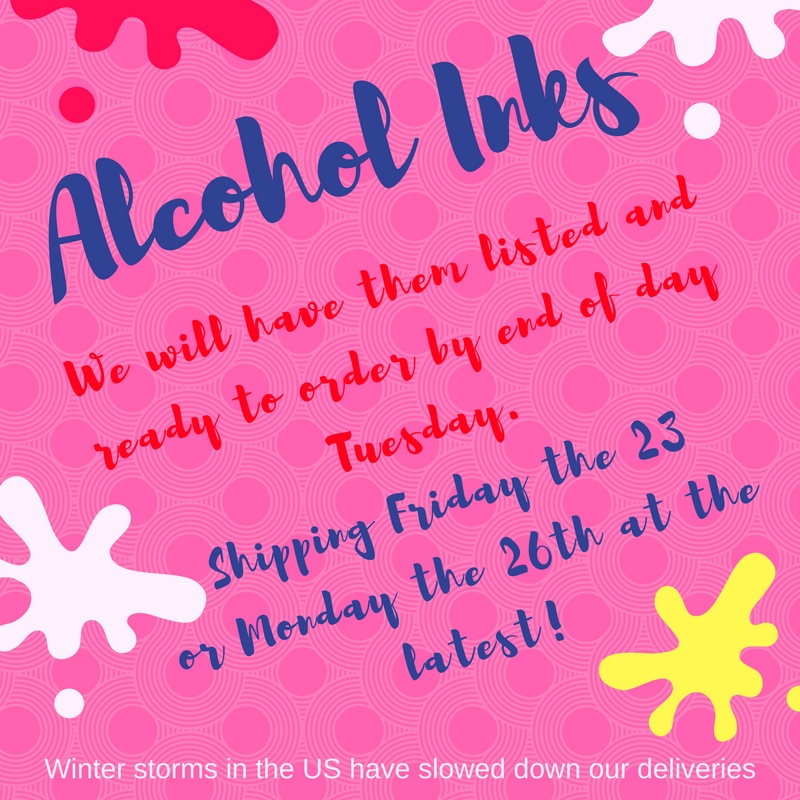 The favorite colours and new accessories sold out fast again! We are waiting patiently for both the Tim Holtz and the Pinata alcohol inks to arrive.
They will be here this week. Once we get them listed on the site they will be ready for you to order.
We hope to be shipping them this Friday March 23.  If not, then Monday March 26th at the latest!
If you have sent us an email asking to be alerted when they are listed for ordering, you will receive the email as soon as they are on the website! We will then make the general announcement so don't delay.