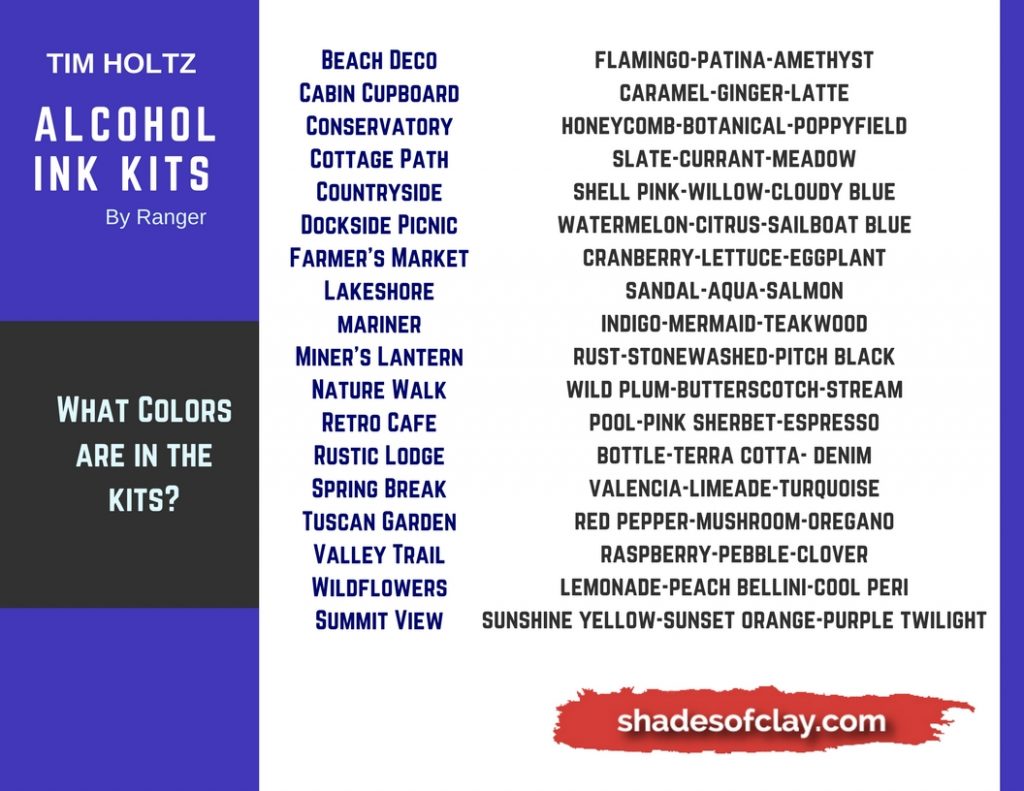 Here is the updated list of the Tim Holtz Alcohol Ink Kits
You may have noticed that some colours have been discontinued.
Juniper, Hazelnut, Raisin and Pesto are no longer available.
The Woodlands and Mountain Vineyard sets have also been discontinued.
The 2 metallic sets are still available (Silver and Gold and Pearl and Copper) but not listed on the chart.
Download it here and print out the chart for easy reference.
The Alcohol Inks can all be found here.