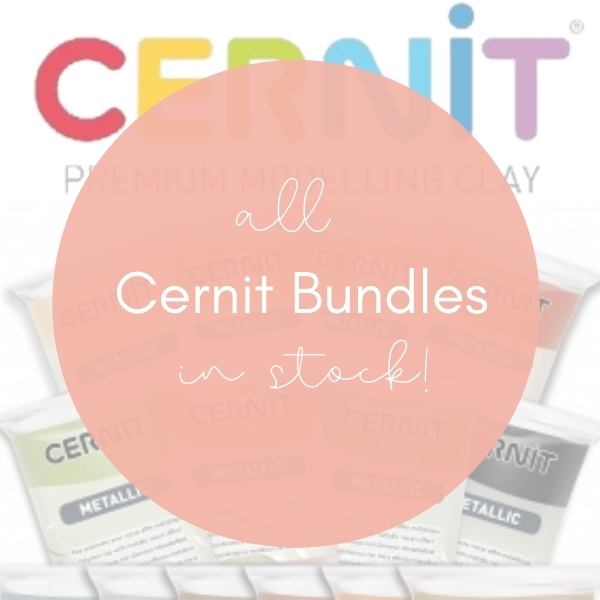 Cernit Polymer Clay Restock
We have lots of the bundles that everyone wants!
Save when you purchase the bundle. Choose from Translucent, Metallic or our hand picked colours in the No 1  bundle.
Of course you can also choose from the open stock.
We were  sent 2 colours in error.  Not sure if we will continue to carry these or just sell what we have on hand.
You can find them here.  They are Number 1 Blue 200 and Number 1 Turquoise Blue 280
They aren't included in  our Number 1 bundle.
No 250 gram Trans or white this time, only black.
We are still waiting for the rest of our order to drop (it may be several weeks).