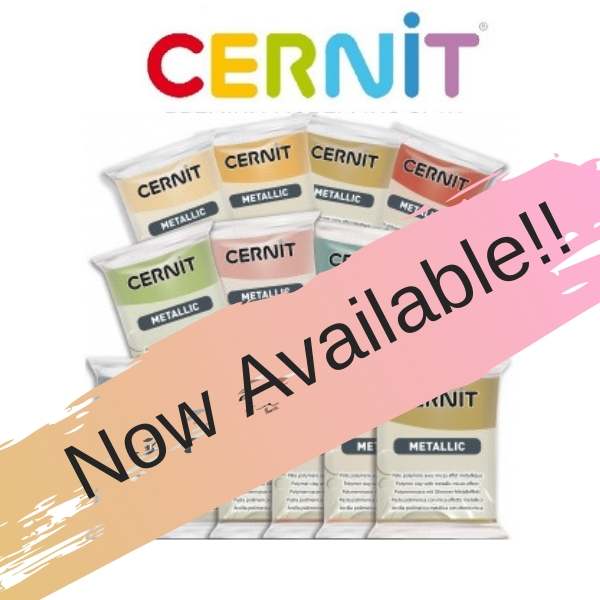 It has been a long time coming but it's finally here. We had so many requests for the Cernit Metallic polymer clay that we just had to bring it in for you. You can find all o our Cernit here.
There 14 metallic colours in all: Champagne, Gold, Green Gold, Pink Gold, Rich Gold, Turquoise Gold, Antique Gold, Copper, Bronze, Antique Bronze, Silver, Steel, Hematite and Rust.
We are offering them as open stock here so that you can pick and choose your faves but if you want them all and you'd like to save a bit of cash you can purchase the entire set of 14 with just one click here.
We also decided to bring in a select few colours from the Cernit Number One line as well. The Number One line is Cernits standard opaque colours. Find them here.
We have chosen a handful for you to try in the 56 gram size.
Because we tend to use so much of the basics, we are offering the  Opaque White and Black, and Translucent in the 250 gram blocks.
I'm looking forward to doing some experimenting on my own.
Until then, you can see what Ana Belchi has done with Cernit.
Her is a link to her YouTube channel and this one will take you to her website where you can find inspiration, tutorials, downloads and so much more. Her work is fabulous!