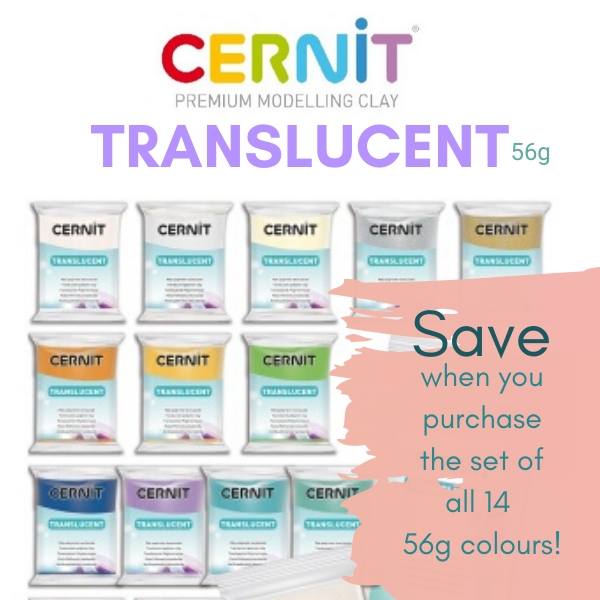 Cernit Polymer Clay
We now have ALL of the Cernit translucent colours in stock.
They are gorgeous and the level of transparency  tops other brands (IMHO).
We are offering all 14 colours as a set at a discount just like we did with the Cernit Metallic colours.
You can find the translucent set here. The open stock here. The Metallic colours here.
I can't wait to play!