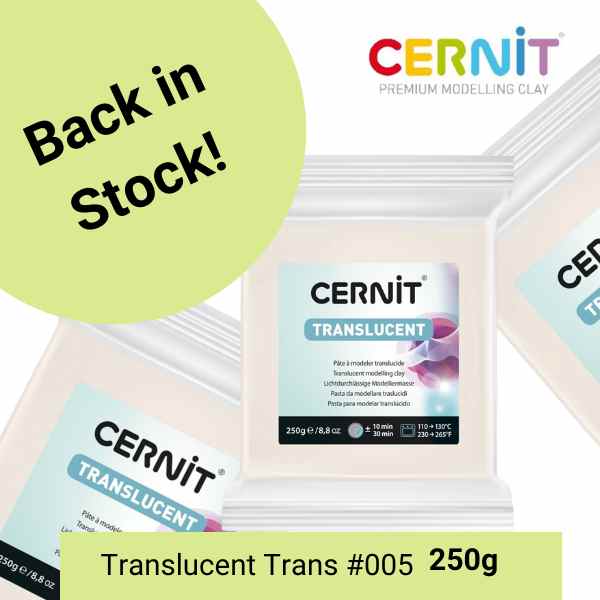 Yes, You read that right! Finally!
The 250g packages of Cernit translucent #005 are now in stock! Find them here. 
Don't forget to get some colours while you're here.
We've got 31 cernit Number One colours in stock. Purchase the Number One bundle and it's like you're getting 4 colours for FREE!
Save money and save time by ordering with just one click. 
Cernit brand products are here.
We'll be restocking the Cernit varnish and blades soon.
We're even going to be adding Cernit Doll 500g, Cernit Magic Mix and Cernit Glue too!! That shipment likely won't arrive for another week or so.