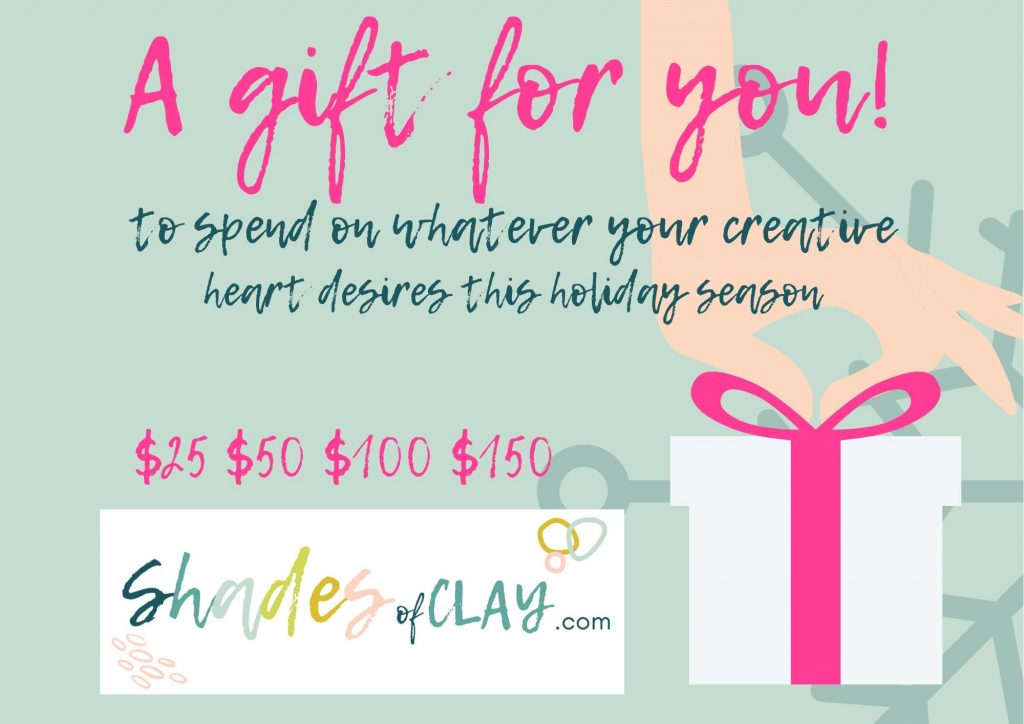 The Holiday Season is approaching fast.
We all have  people in our lives that have absolutely no idea what to buy us this holiday season.
Why not help them out by letting them know that you would love a gift certificate from Shades of Clay!
They can choose the perfect size for you $25, $50, $100, $150
Just share this link to our page.
Once we receive the order we will email them a pretty printable with your unique code.
It's the perfect size for wrapping or slipping into a stocking.
How easy is that?