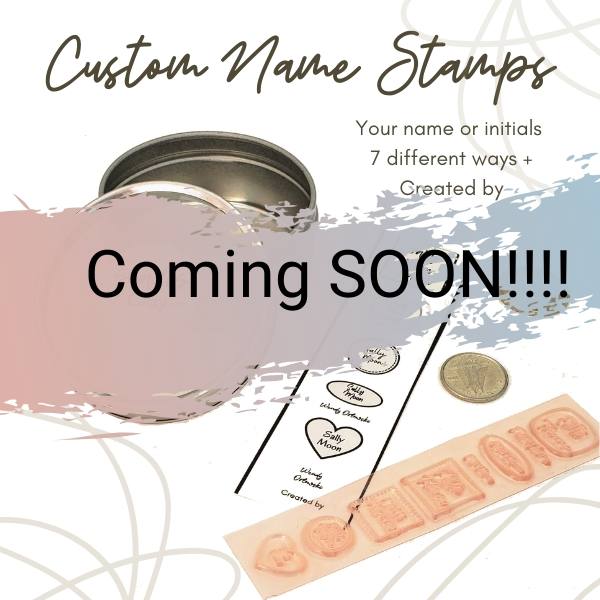 Custom Signature Stamps……….
I'm so excited to finally be able to offer custom name stamps for polymer clay (and metal clay) creators.
They will be offered for a very short period of time and then offered again in maybe a month or so. (We need to have several before we can place our order).  They will range in size from 10 mm – 17 mm
There will be 7  stamps with your name or initials + "Created by"  (one name only)
We know so many of you are home creating lots of work that is begging for your custom signature.
They will arrive in pretty, clear window storage tin.
I hope to have the order page up in the next few days.
I personally have have had my own little signature stamps for years so I know what a great little impression they make.