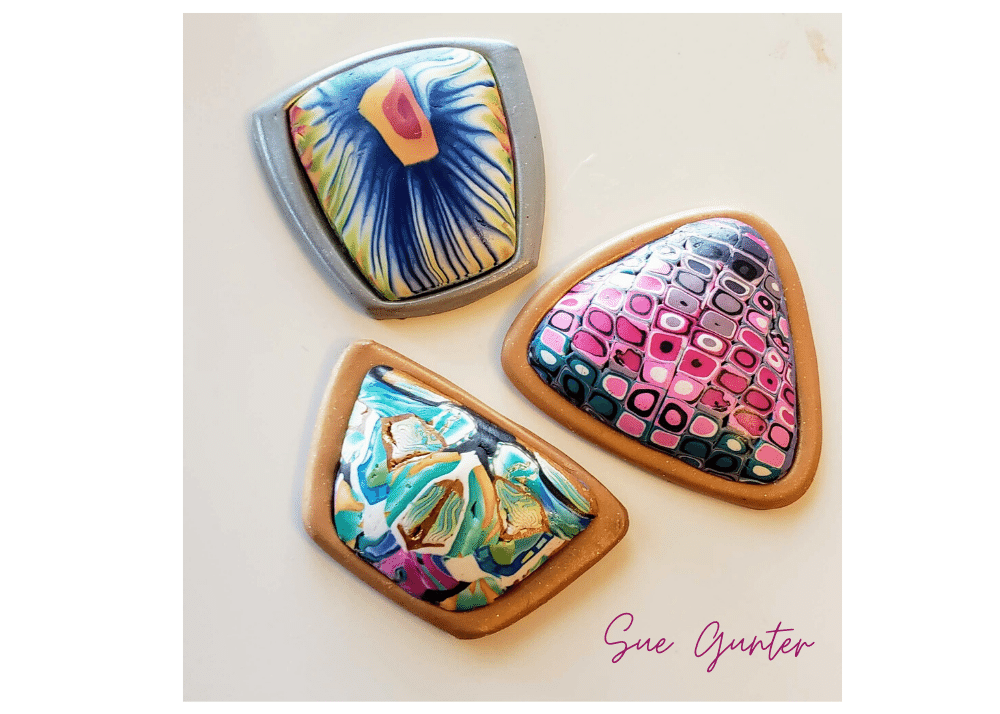 Hamilton Area Polymer Clay Guild Workshop Feb 9, 2020
As requested by a the HAPCG, I taught a workshop using my CaBezel Jewelry molds at our February meeting.
The group was enthusiastic and very creative.  Cernit , Premo, Sculpey and Kato were all used by the members.
Some used canes, Nan used her Mokume Gane veneer while Patti preferred to experiment with the new translucent Cernit colours to create the cabochons for their pieces.
Please have a look at some of their beautiful work.
We have a few openings so If you enjoy playing with polymer clay and are in the area or don't mind travelling a little, please feel free to join our group.
No experience required.
Email me from out contact page and I'll forward your information onto the organizer of the group, Nan.
Use Hamilton Guild as the subject line please.
I look forward to sharing more workshop fun with you in the future. Stay tuned.