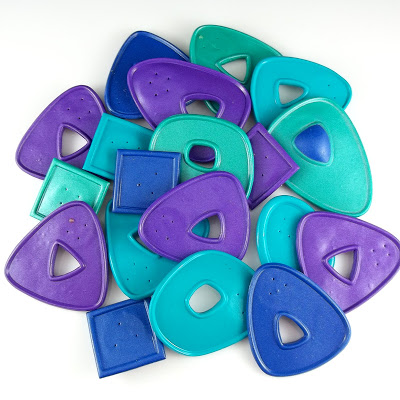 Holy CaBezels!
I can't believe that Carolyn of 2 Good Claymates beat me to the punch and posted about the newest series of CaBezels before I could.
I'm so appreciative though that Carolyn has been enjoying using the Holy CaBezel molds so much.
If you want to read her post, please go here.
She has so many beautiful and colourful examples of how she has used them along with several informative links.
She's even selling some finished pieces as part of the SNAP jewelry line here.
Carolyn also talks about them here and here. (Lucky me!).
I'll explain all about them even more in my next post (soon).
In the meantime, you can purchase them here.